The pearls, stones and shells within my pieces are 100% recycled. Sourced, collected, reworked, recycled and reimagined into the pieces you see. By working via this process, I am completely cutting the origin markets of these products out of my brands lineage and therefore not influencing or supporting typically destructive markets.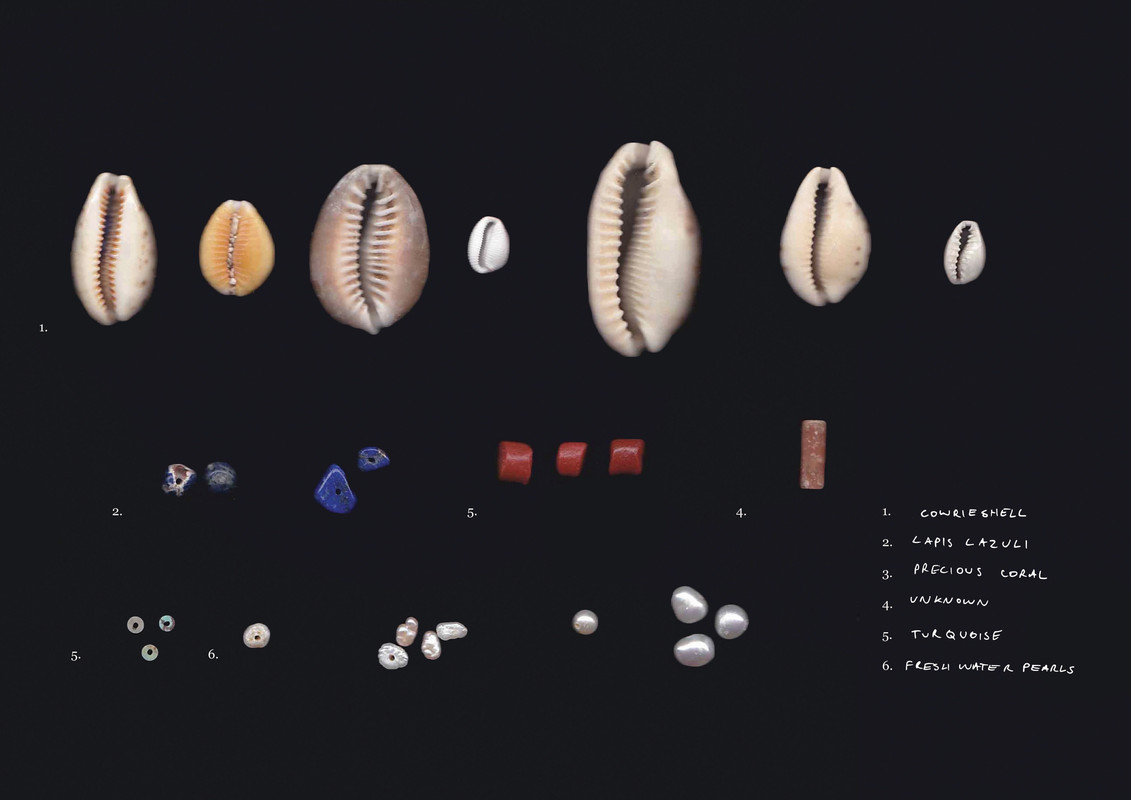 Cowrie Shell - one of the first forms of currency, the symbolic cowrie shell has been regarded inter-culturally throughout history.
Lapis Lazuli - historically prized for its intense blue colour and it's reputation to hold metaphysical abilities that assist in deeper self knowledge.
Red Coral - known since ancient times, red coral has been used in jewellery for thousands of years.
Unknown Stone - believed to be a form of granite or marble.
Turquoise - a lush blue green stone. Mined and worked into jewellery by Ancient Egyptians, Chinese and Native American cultures for over 5,000 years.
Freshwater Pearls - an organic and distinct gemstone ethically garnered through a conscious process.
Brass - a dynamic, antimicrobial and infinitely recyclable metal.
Raw brass was chosen as the main metal element within my work due to its holistic impact on the Earth. Although the raw brass used is not reworked, it is one of few metals that can be infinitely recycled - each time brass is recycled it doesn't lose any of its composition or strength. The recycling process of brass itself is also a less energy-intensive process to other typically recycled metals.