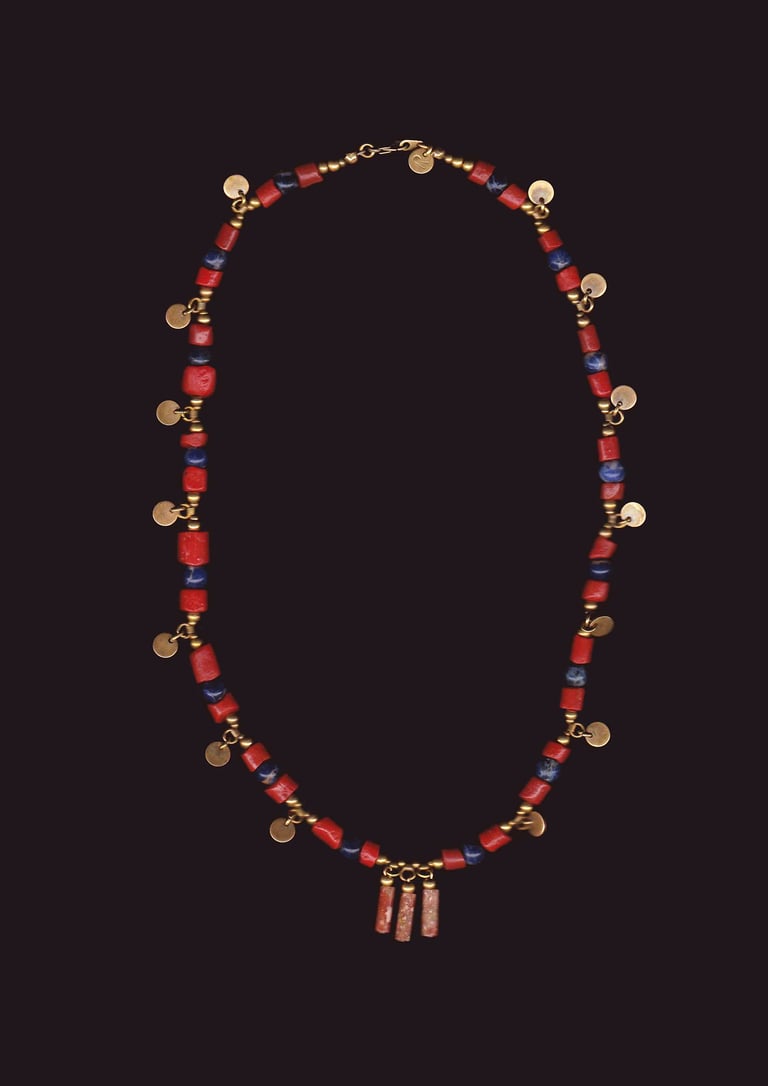 The 'Corallium' family takes on a distinctive colour scheme and intriguing form, for each piece of red coral is distinct and unique. Paired with the blues of lapis and golds of brass, the precious coral showcases why it is a sought after mineral. Simply titled after the coral's formal scientific name.
ONE OF ONE IN EACH SIZE
Components of the Corallium Necklace
Brass - a dynamic, antimicrobial and infinitely recyclable metal.
Freshwater Pearl - an organic and distinct gemstone, ethically garnered through a conscious process.
Red Coral - known since ancient times, red coral has been used in jewellery for thousands of years.
Lapis Lazuli - historically prized for its intense blue colour and it's reputation to hold metaphysical abilities that assist in deeper self knowledge.
Unknown Pillar Stone - believed to be a form of granite or red marble.
Care
Minimal care required - Corallium is strong and versatile; however, be mindful of pearls as they are less robust. Gently polish brass with bicarbonate soda and lemon juice - further instructions on website. Enjoy pairing with other jewellery and observe the evolution of the piece.
Sizing
The Corallium Necklace comes in two lengths.
The "longer length" (52cm) will fall further down the chest, and the "shorter length" (47cm) will sit higher up the chest. - Ria is shown wearing the "shorter length" and Charles is shown wearing the "longer length".
A Nacre Bag is paired with every piece to provide protection and shine.