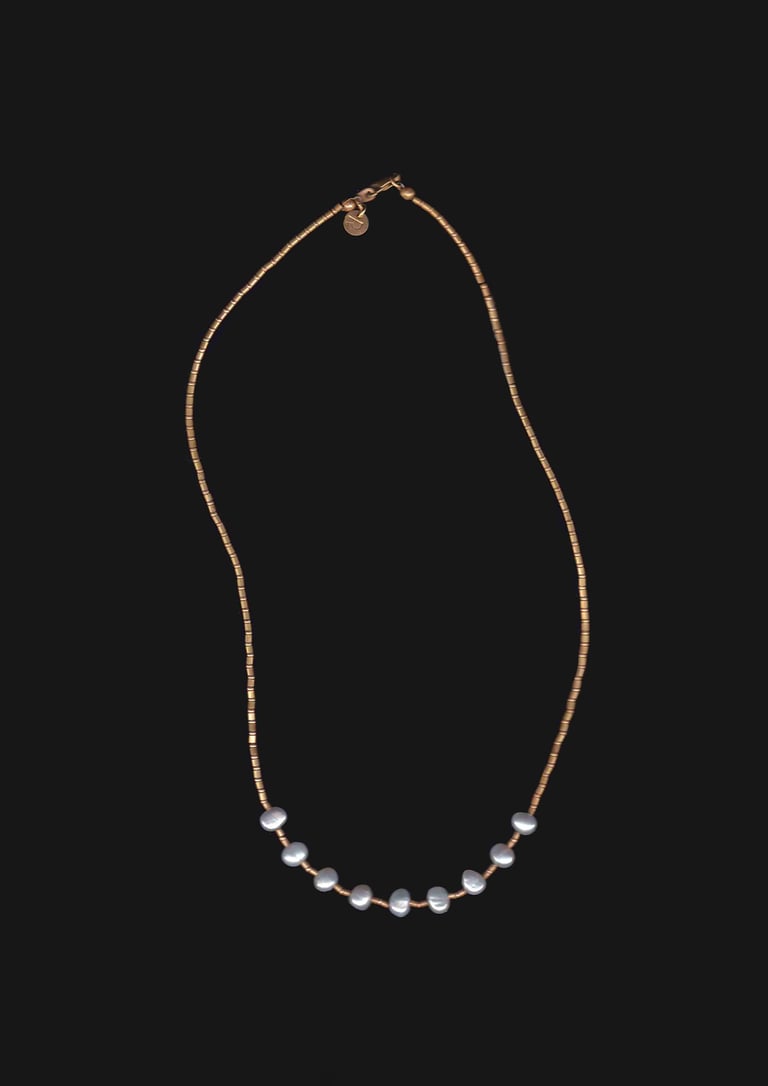 The 'Deimos' family elevates the organic beauty of pearls and frames them within brass beadwork. Deimos, a moon of Mars, is an irregular shaped moon - reflective of the very pearls used within Deimos, hence the family name.
Components of the Deimos Necklace
Brass - a dynamic, antimicrobial and infinitely recyclable metal.
Freshwater Pearl - an organic and distinct gemstone ethically garnered through a conscious process.
Care
Minimal care required - Deimos is strong and versatile; however, be mindful of pearls as they are less robust. Gently polish brass with bicarbonate soda and lemon juice - further instructions on website. Enjoy pairing with other jewellery and observe the evolution of the piece.
Sizing
The Deimos Necklace now comes in two lengths.
The "longer length" (50cm) will fall slightly below the collarbones, and the "shorter length" (47cm) will sit atop the collarbones. - Ria and Charles are both shown wearing the "longer length".
A Nacre Bag is paired with every piece to provide protection and shine.