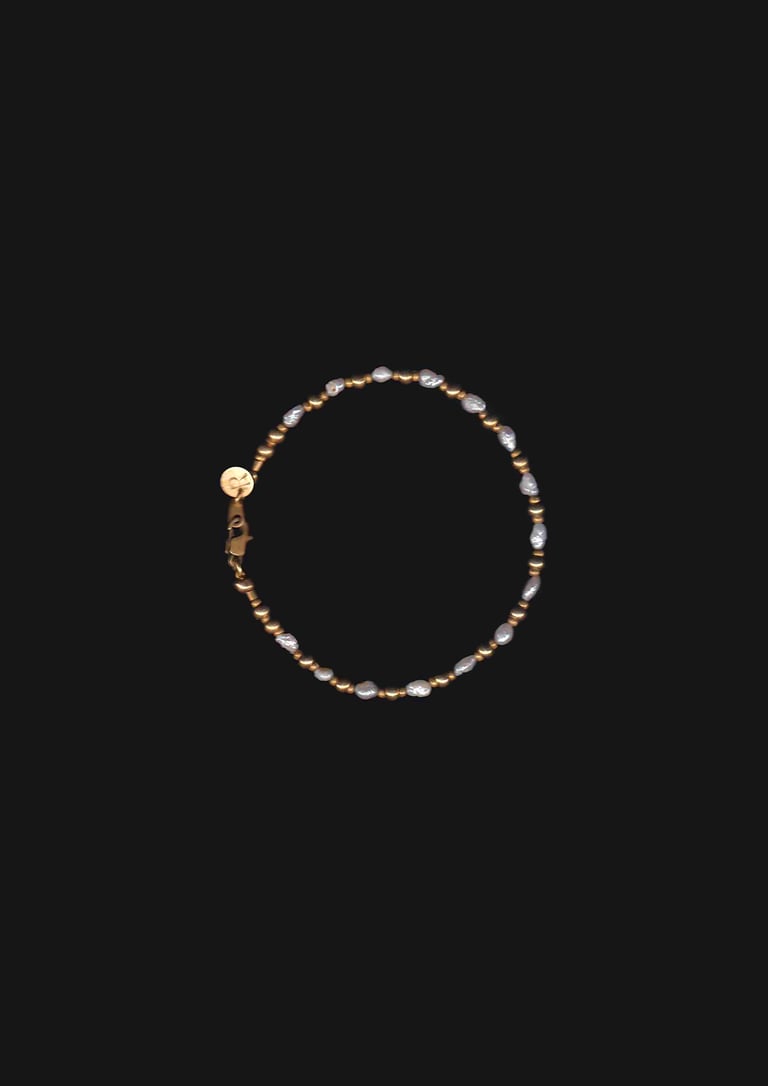 Delicately arranged, the 'Lucens' family brings a modern duality to pearl jewellery. Lucens is comprised of beadwork that allows the family to flow as it wishes - as well as feature the symbolic cowrie shell. The Latin word Lucens is an early form of modern English language to describe illumination and lights.
Components of the Lucens Bracelet
Brass - a dynamic, antimicrobial and infinitely recyclable metal.
Freshwater Pearl - an organic and distinct gemstone, ethically garnered through a conscious process.
Care
Minimal care required - Lucens is strong and versatile; however, be mindful of pearls and shells as they are less robust. Gently polish brass with bicarbonate soda and lemon juice - further instructions on website. Enjoy pairing with other jewellery and observe the evolution of the piece.
Sizing
The Lucens Bracelet comes in two lengths.
The "longer length" (19cm) will fit most wrists, and the "shorter length" (16.5cm) will fit a typically smaller wrist. - Ria is shown wearing the "shorter length" (16.5cm) size.
A Nacre Bag is paired with every piece to provide protection and shine.