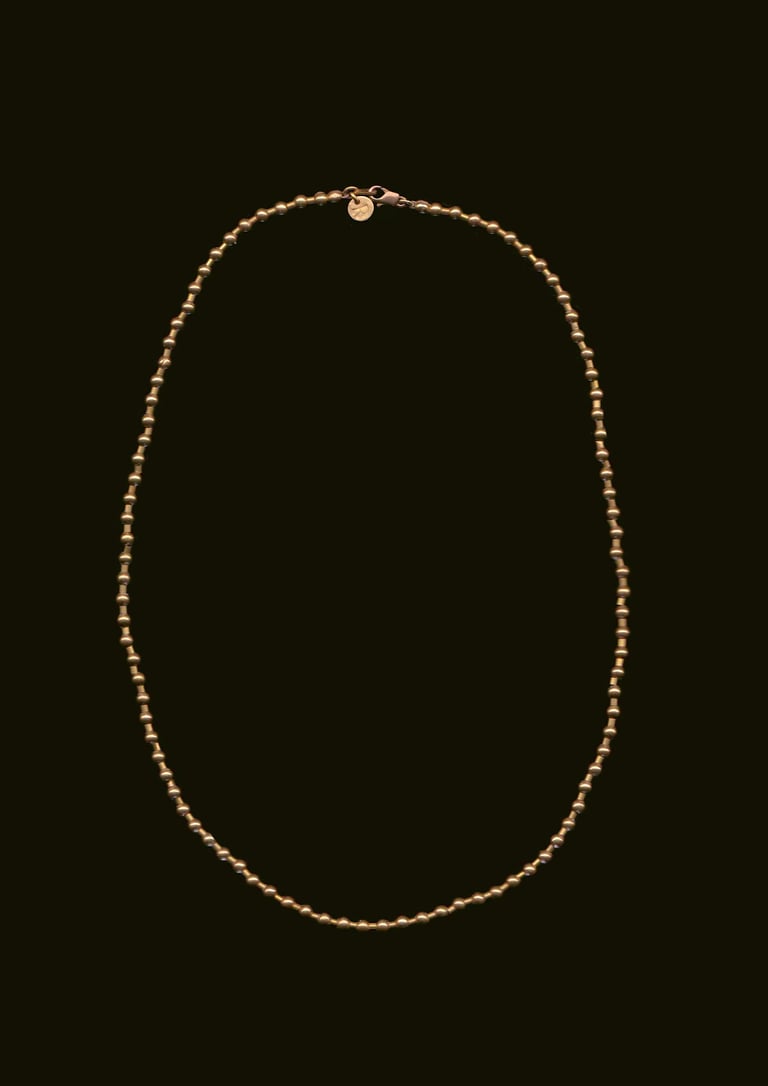 Comprised solely of raw brass and freshwater pearls the 'Ra' family draws inspiration from the rich metals of Ancient Egypt. Shining in a gold lustre, the Ra family emits the same glow as the family's namesake - Ra; the Ancient Egyptian god of the sun.
Components of the Ra Necklace
Brass - a dynamic, antimicrobial and infinitely recyclable metal.
Care
Minimal care required - Ra is strong and versatile. Gently polish brass with bicarbonate soda and lemon juice - further instructions on website. Enjoy pairing with other jewellery and observe the evolution of the piece.
Sizing
The Ra Necklace comes in two lengths.
The "longer length" (54cm) will fall further down the chest, and the "shorter length" (47cm) will sit higher up the chest. - Ria and Charles are shown wearing both the "longer length" and "shorter length" for comparison of the lengths on two different bodies.
A Nacre Bag is paired with every piece to provide protection and shine.