The Nacre Bag is a simple yet dynamic partner to each jewellery arrangement: providing protection to each piece when in storage while doubling as a polishing cloth to maintain your jewellery's golden shine.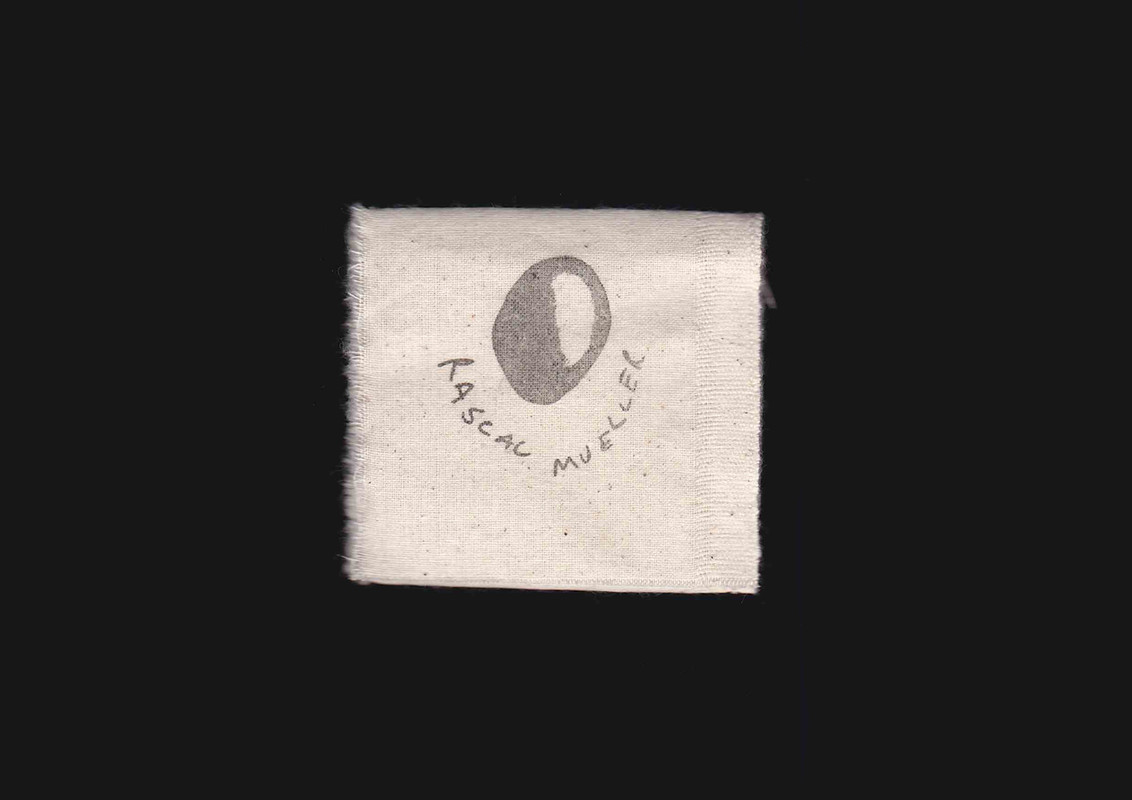 Nacre
ney-ker
noun
1 mother-of-pearl.
Nacre is a crystallised calcium component produced within many mollusks such as oysters and clams. Nacre is commonly referred to as mother of pearl. Nacre is naturally produced by mollusks to provide protection to the shell as well as surround and protect against foreign irritants, resulting in pearls. Over time, multiple layers of nacre form within the shell or around a pearl, creating the iridescent lustre.
Polishing your piece using the Nacre Bag
Brass naturally oxidises and patinas over time depending on your relationship with jewellery. A simple process can bring your brass piece back to its original gold lustre.
Take the juice of a lemon.
2 - 4 tablespoons of bicarbonate soda.
Combine lemon juice and bicarbonate soda into a gritty paste.
Generously coat the brass elements of your piece with the paste and gently polish in using the Nacre Bag.
Continue polishing until desired lustre is achieved. Simply make more paste if required. Have fun with this process, this allows for complete customisation, polish half the piece, create polished patterns, you have freedom to achieve whatever result possible.
Thoroughly rinse the Nacre Bag and your piece to remove any excess paste.
* Be considerate of non-brass elements within the piece such as pearls, shells and stones. Although these elements are generally robust, be mindful as these a natural materials and can be fragile and must be considered with care.
A Nacre Bag is paired with every piece to provide protection and shine.
‏‏‎ ‎‏‏‎ ‎‏‏‎ ‎‏‏‎ ‎‏‏‎ ‎‏‏‎ ‎‏‏‎ ‎‏‏‎ ‎‏‏‎ ‎‏‏‎ ‎‏‏‎ ‎‏‏‎ ‎‏‏‎ ‎ ‏‏‎ ‎‏‏‎ ‎‏‏‎ ‎‎‏‏‎ ‎‏‏‎ ‎‏‏‎ ‎‏‏‎ ‎‏‏‎ ‎‏‏‎ ‎ ‏‏‎ ‎‏‏‎ ‎‏‏‎ ‎‏‏‎ ‎‏‏‎ ‎‏‏‎ ‎‏‏‎ ‎‏‏‎ ‎‏‏‎ ‎‏‏‎ ‎‏‏‎ ‎‏‏‎ ‎‏‏‎ ‎ ‏‏‎ ‎‏‏‎ ‎‏‏‎ ‎‏‏‎ ‎‏‏‎ ‎‏‏‎ ‎‏‏‎ ‎‏‏‎ ‎‏‏‎ ‎‏‏‎ ‎‏‏‎ ‎‏‏‎ ‎‏‏‎ ‎ ‏‏‎ ‎‏‏‎ ‎‏‏‎ ‎‏‏‎ ‎‏‏‎ ‎‏‏‎ ‎‏‏‎ ‎‏‏‎ ‎‏‏‎ ‎‏‏‎ ‎‏‏‎ ‎‏‏‎ ‎‏‏‎ ‎ ‏‏‎ ‎‏‏‎ ‎‏‏‎ ‎‏‏‎ ‎‏‏‎ ‎‏‏‎ ‎‏‏‎ ‎‏‏‎ ‎‏‏‎ ‎‏‏‎ ‎‏‏‎ ‎‏‏‎ ‎‏‏‎ ‎ ‏‏‎ ‎‏‏‎ ‎‏‏‎ ‎‏‏‎ ‎‏ ‎‏‏‎ ‎‏‏‎ ‎‏‏‎ ‎‏‏‎ ‎‏‏‎ ‎‏‏‎ ‎‏‏‎ ‎‏‏‎ ‎‏‏‎ ‎‏‏‎ ‎‏‏
‏‏‎ ‎‏‏‎ ‎‏‏‎ ‎‏‏‎ ‎‏‏‎ ‎‏‏‎ ‎‏‏‎ ‎‏‏‎ ‎‏‏‎ ‎‏‏‎ ‎‏‏‎ ‎‏‏‎ ‎‏‏‎ ‎ ‏‏‎ ‎‏‏‎ ‎‏‏‎ ‎‏‏‎ ‎‏‏‎ ‎‏‏‎ ‎‏‏‎